Robotic Milker Feed Systems
Central Silo Systems in shed Feed Systems main advantage is our robust design to provide hassle free in shed feeding, increased service life and longevity of all components. We have developed our systems over 20+ years to stand up to the harsh working environment and NZ conditions.  We put an emphasis on reliability!
ROBOTIC Automated Feed Systems help save on labour, reduces cost, increases productivity and improves animal health. Protect your herds from harsh seasonal changes by taking control of your feed supply and reducing feed waste by installing an in shed Feed System. Healthy stock means low veterinary costs and higher milk yields. The result: Healthy cows providing healthy farm profits.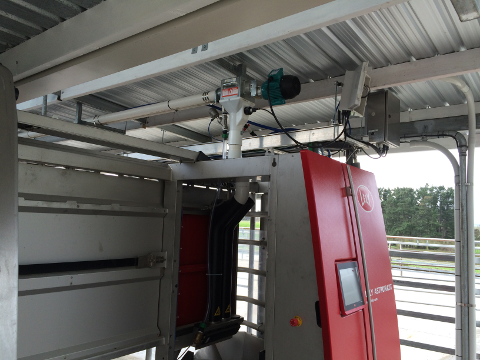 Advantages of in-shed feeding systems:
Fills a feed deficit during lactation.
Increases production without increasing cow numbers
One of the cheapest ways to boost production
Cows benefit from supplementary feed matching their dietary and health requirements as well as seasonal weather conditions.
More accurate feed budgeting and allocation of supplementary feed.
Cows cycle better resulting in fewer issues with conception.
Minimal feed losses
Every cow has the opportunity to eat an equal amount of feed
Repairs & Maintenance costs are typically very low