Grain Handling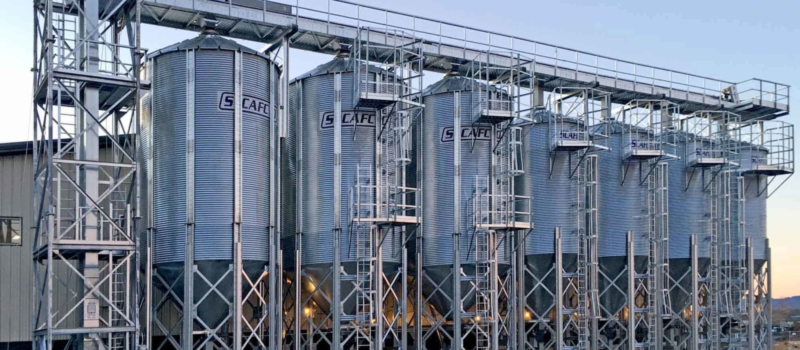 GRAIN HANDLING
CENTRAL SILO SYSTEMS

CAN PROVIDE GRAIN HANDLING SOLUTIONS TO SUIT ON FARM AND COMMERCIAL APPLICATIONS.

We can supply a range of products including modular components for easy assembly and installation.
Flexible augers
Cable conveyors
Chain conveyors
Bucket elevators
Tubular augers
U Trough augers
Grain loops
Grain cannons
Silo bin unloaders
Structural towers & catwalks
Aeration systems
Distributors
Flow system accessories including diverter valves/ various specialty valves/ slide gates/ transitions and more
SCAFCO Bucket Elevators & Conveyors
SCAFCO bucket elevators are built strong, reliable, and designed to be fast and efficient for all stages of material handling. SCAFCO is invested in making sure each system is designed and engineered to meet specific agricultural, commercial, and industrial requirements.
SCAFCO Aeration Fans And Accessories
SCAFCO Equipment Support Solutions
Structural Towers, Structural and Bolt Together Catwalks.